Artificial intelligence and machine learning and the applications thereof are widespread across various sectors and industries. Another technology that is creating ripples is RPA (Robotic Process Automation).
As a HR leader, you must be aware about the increasing use of Robotic Process Automation in easing up tasks and fastening up processes. It is a technology that has been successfully implemented in other functional departments but only recently companies have started to apply its vast potential to the Human Resource space.
RPA removes the burden of repetitive menial tasks from the employees thereby enabling them to focus on valuable work. A potential asset for every HR organization, RPA results in increased efficiency of workers, reduced costs and improved data management for Human Resources.
Case for RPA in HR
According to Deloitte's 2017 Global Human Capital Trends study, 22% of the best performing HR organizations are currently implementing or have already implemented RPA. Half of HR global shared services believe RPA will enable 10 to 20 percent savings with 9% expecting savings of 40 percent or more, the Deloitte study revealed.
According to Deloitte's 2017 Global Human Capital Trends study, 22% of the best performing HR organizations are currently implementing or have already implemented RPA.
Click To Tweet
RPA helps streamline processes that are repetitive and frustrate humans. Robots can help to perform those tasks that require too much effort and little thought. RPA can automatically link processes that operate together but require manual input.
At the end of the day, complex tasks can be made simpler and many of these are simple and straightforward. Robots are more efficient, do not get fatigued, save time, cost and money for organizations. However, they require to be supervised by humans which can be a very dull and uninspiring task.
In the near future, HR departments will have to prioritize what work should be reserved for humans and what can be assigned to robots if they deploy this technology which brings a lot of advantage for organizations. But it is also important to note that robotics can never replace humans who will always be required to monitor and supervise them.
As a result, HR departments need to figure out which work can be better handled by robots and which by humans if they want to impact operational efficiency positively. If they achieve this, the organization will be better placed to streamline its processes and serve its customers efficiently.
Application of RPA to HR Tasks
HR is a department that can substantially benefit from the implementation of RPA because processes are voluminous and repetitive. This technology can help simplify tasks, save time, increase efficiency and bring about cost-effectiveness. Some of the HR tasks that can reap the benefits of RPA are discussed below:
Data Entry:
HR processes involve chunks of data as it deals with information pertaining to employee records, bank account details and their career growth in the organization. They also need to manage data on contractors and vendors spread across different locations.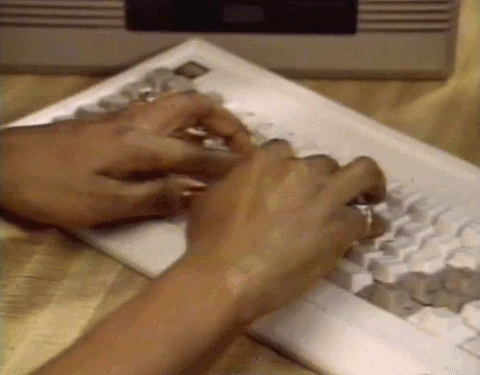 Given that there is so much data at their disposal that requires accessing and working on, managing efficiently becomes a challenge. RPA helps in automating these processes by gathering all the information from a variety of sources and integrates it thereby helping the team to manage records efficiently.
Recruiting, On-boarding and Off-boarding
Hiring new employees requires bulk paperwork. The HR team maintains a record of new hires and exits which when presented to the board at the end of the financial year helps get an update on hiring and attrition. Given that this involves piles of paperwork, taking help of RPA will accelerate the process of gathering data and recording it correctly.
RPA helps in data validation, filling the gaps by sourcing data from available information with fewer errors.
Click To Tweet
RPA helps in data validation, filling the gaps by sourcing data from available information with fewer errors. Once the recruit's information has been loaded successfully in the company's database, RPA can help in communicating this information to the employees.
Travel and Expense reimbursement
Employees submit their bills after returning from business trips to the HR department. Sometimes the team captures information incorrectly or there is a discrepancy which delays reimbursement process. RPA reads the receipts using Optical Character Recognition, matches and validates claims with reimbursement rules. If it matches, the software forwards the claims for payment.
Time and Attendance Management
RPA helps in the validation of time and attendance details of employees and notifies the HR department in case there is any deviation. In case the details tally, the software processes it faster than the payroll team.
Compliance and Reporting
Frequent changes in labor laws make life difficult for the HR department as they have to adapt afresh. To keep up the pace with changing laws, HR department can implement RPA to processes as it can easily adapt to changes with modifications in the rules. This makes it simpler for organizations to adhere to compliance laws. Time is saved as error free reports are automatically generated by integrating information from different sources.
Better incorporation of Mergers and Acquisitions
In the past HR departments have struggled with challenges arising from mergers and acquisitions using their own enterprise application thereby inflating costs and increasing risks from maintaining disparate systems, processes and procedures across the entire company. RPA comes to the rescue by offering end-to-end automation that works well will applications and systems effortlessly with no disruption and no coding requirement. It can be deployed quickly without much delay and costs that were associated with older automation technology. This offers companies the chance to save large amount of money.
In a dynamic business environment where companies are vying with their competitors, growing with number of employees, expanding business operations to new locations and merging, HR operations have increzased significantly. RPA is not the only solution that can manage these tasks but is a feasible one. Since RPA is a good fit for processes that are rules based and transactional, it enables companies to accurately automate the various kinds of HR activities. RPA can provide the much needed impetus to the HR department that is required to bring a plethora of benefits to the organization.